Welcome to Sleep SA
Sleep SA is committed to the provision of a comprehensive high quality, diagnostic and management service, as well as outstanding care, for patients experiencing sleep problems through the utilisation of the latest medical equipment and expertise.
We are dedicated to working collaboratively with other professional groups to ensure holistic, multi-disciplinary care for their patients as well as academic centres to explore current trends in sleep research.
Our Story
Under the guidance and vision of Dr. Michael Chia and working with other Adelaide-based Sleep and Respiratory Physicians, Sleep SA first opened in 2006 at The Memorial Hospital, North Adelaide in order to address the demand for an independent and all-inclusive laboratory-based Sleep Study service.
This was a state-of-the-art 6 bed sleep unit which, at its core, offered a high quality comprehensive diagnostic and treatment service for the full gamut of adult Sleep Disorders.  In addition to The Memorial Hospital, Sleep SA has previously run Sleep Study beds at Parkwynd Private Hospital and at The Stamford Hotel on North Terrace.
A strong focus of Sleep SA has also been to work collaboratively with other clinicians to participate in multi-disciplinary clinical trials as well as with professional and academic institutions including the Adelaide Institute for Sleep Health and the University of South Australia to contribute to emerging academic research projects.  Both Dr. Michael Chia and Sleep SA's Principal Sleep Scientist (Dr. Saul Gilbert) currently hold Adjunct Research positions at the University of South Australia.
Sleep SA is currently operating solely at North Eastern Community Hospital in Campbelltown and continues to operate a 6 bed comprehensive laboratory Sleep Service, with expertise in Sleep Apnoea as well as Complex Sleep and Respiratory Disorders.  In addition, it is the only clinical sleep laboratory in Australia that offers a driving simulation test in order to facilitate the assessment of objective driving risk and performance.  This is especially useful in drivers deemed to be 'high-risk' as a result of either their work (eg shift work involving driving), a motor vehicle accident or where there are concerns regarding the therapeutic efficacy of a treatment for their sleep disorder.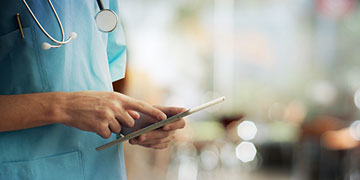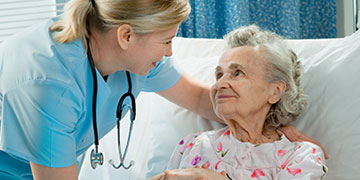 Respiratory SA is the original site and is still the central site, which Dr. Michael Chia operates from. Over the years, Dr. Chia has expanded and now has other Sleep & Respiratory Physicians consulting from his rooms. Respiratory SA provides a full-service Lung Function Unit for investigations into respiratory conditions. Tests are conducted by the trained and experienced respiratory technicians in a timely manner, in accordance with international standards, with results reviewed by a Respiratory Physician within 24 hours. Patients who have had a Sleep Study or a Respiratory test can also see their Physicians to get their results in the consulting rooms.
Referrals from all GPs and Specialists are welcome. To enquire about lung function tests, email respiratorysa@internode.com.au or call (08) 8364 4422.
Find out more about Respiratory SA here.
Northern Respiratory is an extension of Respiratory SA to cater for people primarily working and living in the northern and north eastern suburbs of Adelaide. It also offers a full service Lung Function Unit for investigations into respiratory conditions.
Referrals from all GPs and Specialists are also welcome. To enquire about lung function tests, email nrfureception@respiratorysa.com.au or call (08) 8287 2040.
Find out more about Northern Respiratory here.
Respiratory Clinical Trials was first established by Dr. Michael Chia in 1999 (formerly known as Adelaide Respiratory Research, then Respiratory Research Foundation) and conducts clinical trials into the efficacy and effect of various medications. This is done in conjunction with Pharmaceutical Companies. Studies are conducted primarily in patients with respiratory conditions including asthma, COPD (includes emphysema and chronic bronchitis), bronchiectasis, idiopathic pulmonary fibrosis and lung cancer and sleep disorders including insomnia.
To register interest in participating in the trials, please contract the trial research staff on (08) 8331 1926 or email clinicaltrials@rctc.com.au
Find out more about Respiratory Clinical Trials here.
If you have difficulties sleeping, you may need a Sleep Study.
Contact us now to schedule an appointment.